If you're ready to feel happier in your own body, a body made of what was once, yes, stardust … if you'd enjoy some peace-generating time at a day spa for the soul, even if it's just for an hour, even if the session's on the phone … if you see yourself on the brink of transformation in your personal, or professional, life …  if you're already in the middle of change, a little dry in the throat and longing to hear and see from a larger perspective … welcome to The Jordan Center.

If you're looking for a guide whose talents, training and creative insight make her a pro navigating the territory she refers to as the "inner landscape," you're in the right place. Mary Kate Jordan, founder of The Jordan Center for Creative Insight, says,
"As I do with all my clients, I will help you open the doors on which the fiercely compassionate Spirit of Joy is knocking. Wherever She is found in our work together, I will honor her."

Master Astrologer and Certified Hypnotist trained in Shamanic Counseling



 As an astrologer, I translate the symbolic soul-language of your birth chart into regular English. Once you begin to understand what your chart says, it's a useful, practical tool for personal growth. Are you ready to let a reading help you embrace — and enjoy — the "you" you are becoming?

As a hypnotist, I use our shared English language in three ways. First, to re-envision your past so that it becomes a more firm foundation for your life. Second, to help you see and to celebrate the successes you are already living. Third, to help you sing a song of deeper peace and greater fulfillment, now and in the future. Doesn't that sound like a delicious plan?

My shamanic counseling training allows me to use drumming, shamanic journeying and similar time-honored catalysts to help you hear the still, small voice within you more clearly. Shamanic counseling is traditionally called for in the areas of soul retrieval, power retrieval, and much more.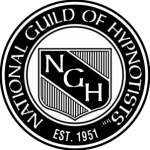 I participate in ongoing professional education as a member of the National Guild of Hypnotists and I subscribe to the Guild's Professional Code of Ethics.
And I look forward to hearing from you.
Click here to contact me today!