I encourage dialogue. Ask questions before we get started, especially about any concerns you have. I'll clarify. And, as with my astrology work, pay attention to what I say only as much as it resonates clearly with your inner truth signals.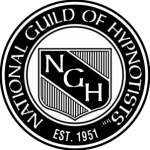 I'm a consulting hypnotist, a certified member of the National Guild of Hypnotists. I conform to the Gild's Code of Ethics. I use some of the skills of my profession in my Alchemy work, as guided imagery, anchoring change, re-framing self-talk and more come under that umbrella. So, a brief digression into what hypnosis is, and isn't.
As one of  the healing arts, hypnosis is professional support for moving in the direction you deeply want to go. It's also very different from mind control. No one can hypnotize you to do anything you don't want to do, and I have no interest in trying. Hypnosis isn't parlor tricks or stage shows, though it can be used that way. Stage hypnotists have different goals from hypnotists working in therapeutic settings. My goal is to help you find joy in the sacred act of living while you increase your own capacity for healing, caregiving and self-care here in the world we share.