---
2018

Workshops and Distance Learning Opportunities

Enjoy Entertainment & Education with Master Astrologer & Consulting Hypnotist, Mary Kate Jordan.

Distance Learning Opportunities coming soon, via ZOOM and teleconference:
Retire Your Inner Critic
and
Simple Self-Help: Celtic Spiritual Healing Rituals
Details available here on April 2.
 "I look forward to getting together with you for a session, or in a teleconference, as we move deeply into the Year of the Earth Dog." ~~~~~~~~~~~~~~~~~~~~~~~~~~~~~~
Ready to get our news and special offers?
Text TJC to 22828,
or just click here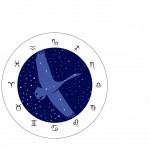 to join our mailing list.