Education & Entertainment with Master Astrologer and Consulting Hypnotist Mary Kate Jordan

May – August, 2018
Wednesday, May 16, at 8 pm Eastern time:  

Q&A conference call

 
 
Interested in renewing your 

invisible roots

 with us in August? Join the FREE 30-minute conference call on 

Wednesday, May 16

, at 8:00 pm Eastern time. Call in to 712-451- 0200; at the prompt, key in 446427.
Not sure what to ask? Just scroll down this page for key information about  invisible roots. Then bring your questions to the call on May 16.
Or, contact me

here. 
~~~~~~~~~~~~~~~~~~~~~~~~~~~~~~
              Distance Learning Opportunities in May:                    
 NEW!   Celtic Healing Spirals      
Well before the Druids, ancient Celtic people developed sacred symbols and rituals rooted in Life's passionate longing for Love, and Love's passionate longing for Life. Even today, these rituals and symbols can help you come fully home to yourself. This conference series, Celtic Healing Spirals, will deepen your understanding of time, expand your experience of space, and nurture the great potential you bring to the world we share. Join us for your own sake. Do it for your ancestors, and your descendants. And do it for the rest of us. We need each other. 
Three Wednesday evenings,
May 23: The Circles of Threes and the Cycle of Directions
May 30: The Seven Celtic Elements
and June 6: These Spiraling Years 
7:30 – 8:30 PM Eastern time. $3o for the series.
To register, contact me here.

~~~~~~~~~~~~~~~~~~~~~~~~~~~~~~~~~
Coming in June: NEW! Astrology Distance Learning Conference
The Zodiac, and Beyond:  
Myths and Folklore of the Zodiac Belt and the Summer Constellations
~~~~~~~~~~~~~~~~~~~~~~~~~~~~~~~~~~~~~
Soul-Renewal Weekend, August 10-12, held at Spirit Fire Retreat Center, Leyden MA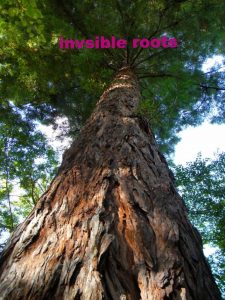 Events, circumstances, people: we all have invisible roots. So when what's going on doesn't mesh with what appears to be going on, the spirit fatigue can be exhausting. But it doesn't have to stay that way. Let's let go of the idea that we each have to navigate these times alone.
We'll gather on the weekend of August 10-12 at Spirit Fire retreat center in Leyden, MA, to refresh, renew, and revitalize our spirits. We'll slow down and settle into our connections with Mother Gaia, with our own inner landscapes, and with the legacy of integrity that leads to a joyful life of fierce compassion. (And, oh, the delicious food!)
Expect sacred ceremony, shamanic journeying, heartfelt questions, deep listening, soul-retrieval, companionship, and creative play. We'll explore Buddhist perspectives on mindfulness, and immerse ourselves in what the ancient Irish called The Great Song of Life. Aren't you longing to sing along?
Questions about this event? Bring your questions to the Q&A conference call on May 16th, described above. Or click here to contact me; I'll respond as soon as possible to help you decide whether exploring invisible roots this summer is right for you.
~~~~~~~~~~~~~~~~~~~~~~~~~~~~~~~~~
New Distance Learning Opportunities for June, July, and August are still under development. Check here again after May 15.
~~~~~~~~~~~~~~~~~~~~~~~~~~~~~~~~~
To get our newsletters and special offers, text TJC to 22828.