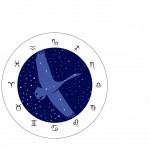 Out in space, you'll find the constellation Cygnus the Swan soaring through the stars of the Milky Way. In the Jordan Center logo, she sails through stars at the center of the circle of the astrological zodiac.
Ancient wisdom recognized her as a celestial guide whose job was to direct souls safely to their right place, when entering, or leaving, the earth plane. We still had cultural remnants left of Cygnus as midwife well into the 20th century, though her role had been assigned to another bird: the stork who brought the babies.
She also has a special resonance with those who have lost their way, and with members of the adoption triad.
Who's part of that triad? Adoptees, whether searching for biological roots, or not. Birth mothers, birth fathers, and other family members of those surrendered for adoption. Any adopting family: parents, siblings, grandparents, and other family members. In short, anyone whose family tree has been touched by adoption.
If that's you, you have a special pace in my heart, and in my practice. Contact me to find out more.