"Mary Kate is so very skillful and artistic in weaving tenderness and astuteness into her astrology and counseling work." ~G.H., Seattle, WA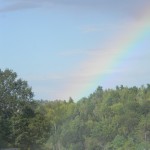 Change comes is so many packages. Some seem gift-wrapped, others  arrive wrapped in what feels like shredded rags. Either way, you can find support here at The Jordan Center. Explore our options for your creative breakthrough and spiritual alchemy. Choose from the menu bar, or just click on the options below:
(October 3, 2016: THIS WEEK THESE LINKS ARE UNDER CONSTRUCTION. Please use the menu bar.)
Astrology readings
Hypnosis to support you as you grow in grace and wisdom
Shamanic Counseling
Integrated Energy Balancing, including Tarot, Flower Essences and EFT
.Even when the only thing you can change in a situation is the attitude you bring to it, that by itself opens doors.  Click here to contact me!