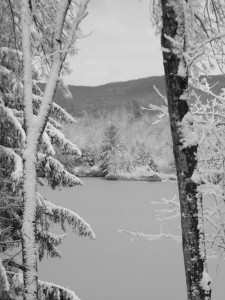 Grief and loss chill the landscape, darken the sky so much that sometimes it's winter in your inner world, or in the world of someone you love. But the view from my book-length photo essay, The Bridge Called Grief, is like seeing the stars peek through when you're navigating a land you didn't want to enter.
One reader says, "This book is a kind of guide for people like me on our own journeys through difficult territory. The author must have walked this way herself. "
Books are $12.95 (sales tax makes that $13.76 to addresses in Massachusetts ) plus s&h. We'll contact you to arrange payment and shipping and send you an invoice through Paypal. We usually ship within 24 hours, but occasionally that's not possible. So please allow up to 2 weeks for delivery.
To order a signed copy of The Bridge Called Grief, as a gift for yourself or another, click here.
Or, to order through The Bridge Called Grief's home page — it will open in a new tab — click here.